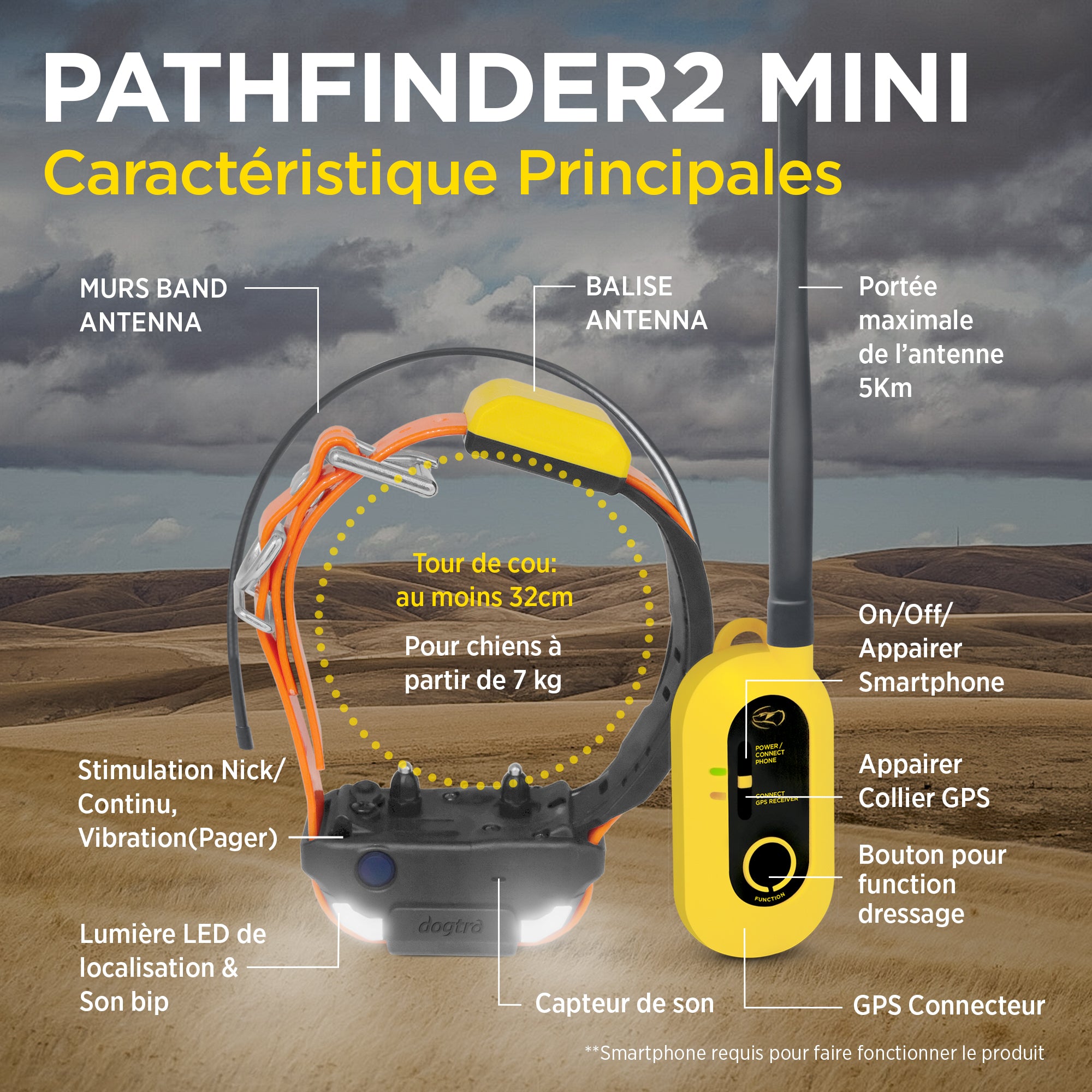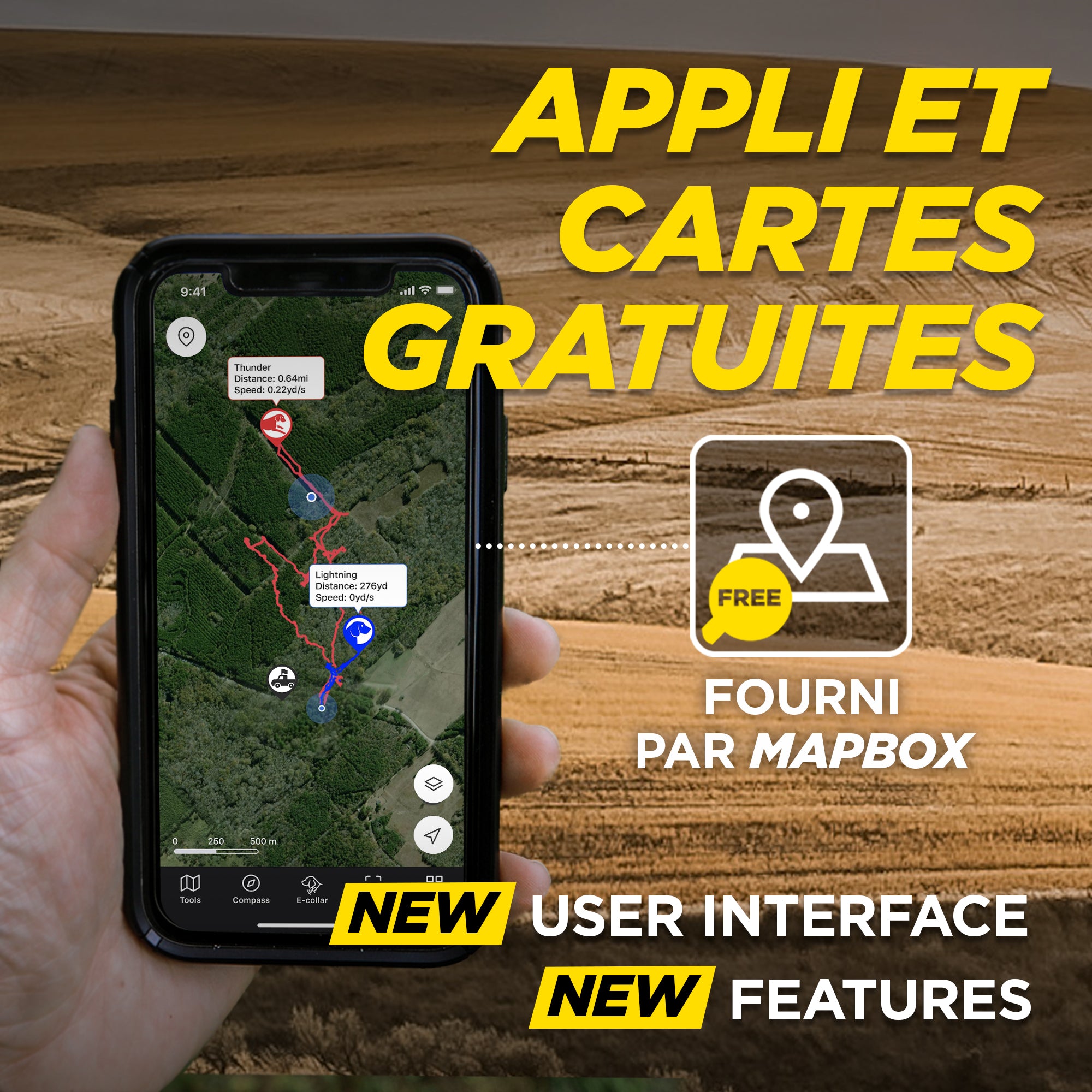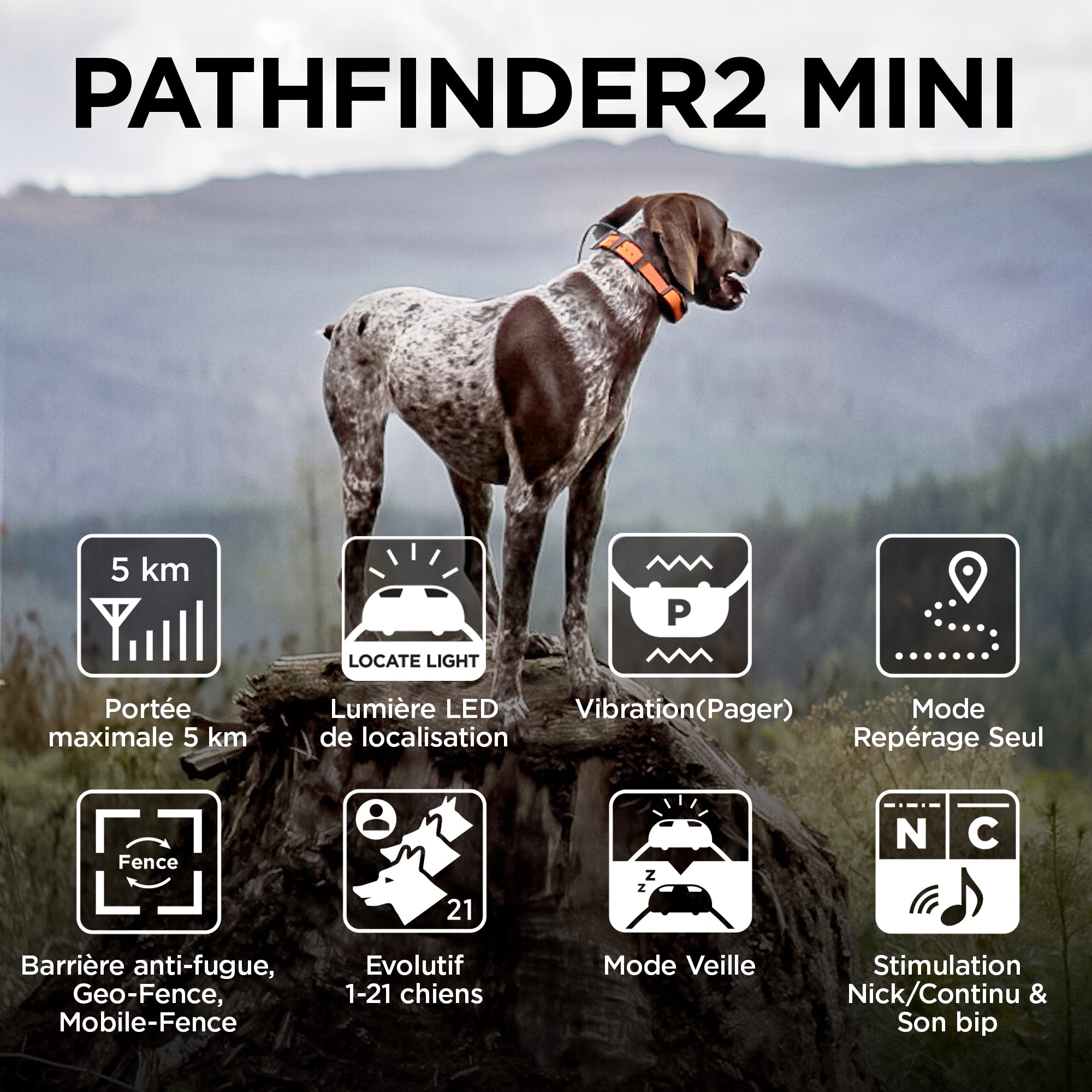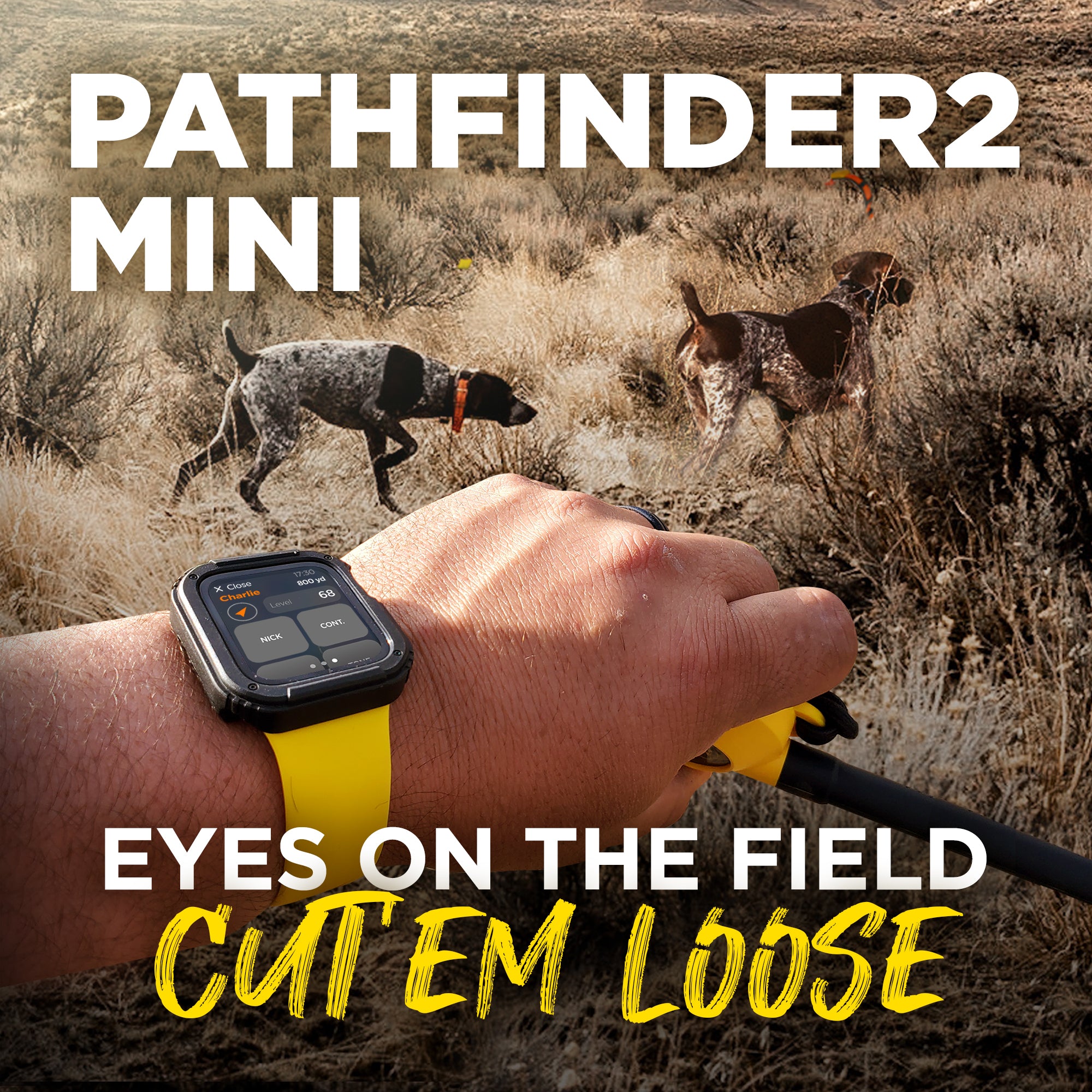 Pathfinder 2 MINI
Track and Train your dogs with the new Dogtra PATHFINDER2 MINI, a compact GPS dog tracking and training system featuring a newly redesigned FREE real time tracking and training app, tracking up to 21 dogs within maxium range of 5 km (range may vary depending on the terrain).

The PATHFINDER2 MINI delivers tracking and training features in a compact form for a variety of users, especially hunters.
PATHFINDER2 MINI NEW FEATURES:
Maximum Range 5 km
22% Smaller than the original PATHFINDER2
Weight of the collar: 210 g
New GPS Connector with E-Collar Function Button
New GPS Receiver with Pager Vibration & LED Locate Light
New Receiver Lock Mode
New Sleep Mode
New GPS Connector Locate Tone
NEW FREE PATHFINDER2 APP:
Track and train your dog from your phone
No Monthly Subscription
No Signal Required & Offline Maps
APP REQUIREMENTS:
iOS 12.1 or Android 6.0 and above and devices must include Bluetooth 5.0 and up.
Requires a PATHFINDER2 Series system to operate.

Be sure to download the latest app updates.
COMPATIBILITY:
Only compatible with PATHFINDER2 Series Systems.
Accumulateurs Li-Po (rechargeables en 2 à 3 heures)
Bip sonore
Pour chiens à partir de 7 kg
Collier-Récepteur étanche IPX9K
Emetteur étanche IPX9K
Connecteur évolutif jusqu'à 21 récepteurs
Non-Stimulating Pager Vibration
Jusqu'à 5000 mètres
Rheostat/Volume Dial with Stimulation Levels 0-100
Low to High Power Stimulation
Nick and Constant stimulation
Collier GPS + Dressage
Connecteur GPS
Chargeur de batterie avec câble double prise
Électrodes plastiques non conductibles
Clip ceinture
Lampe test