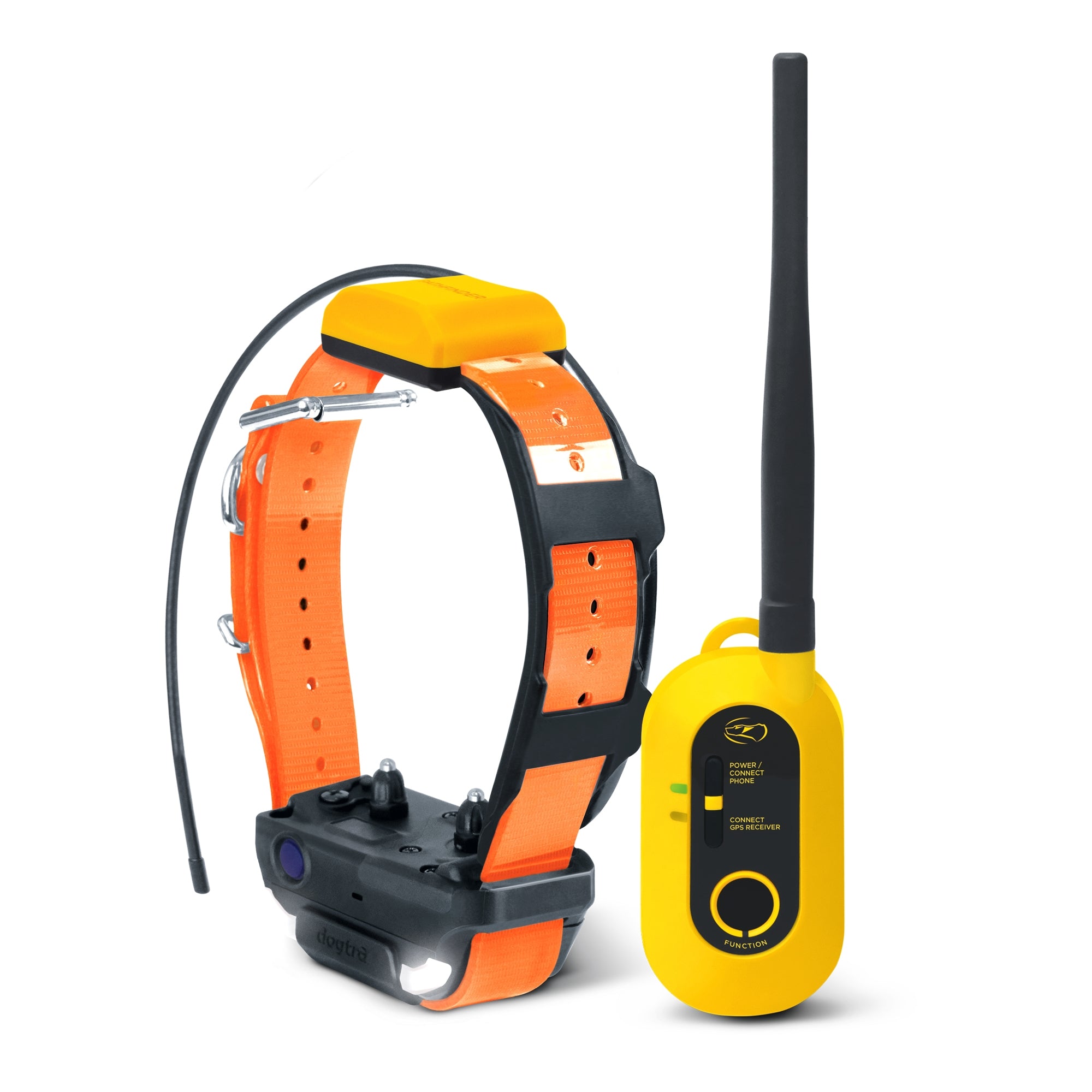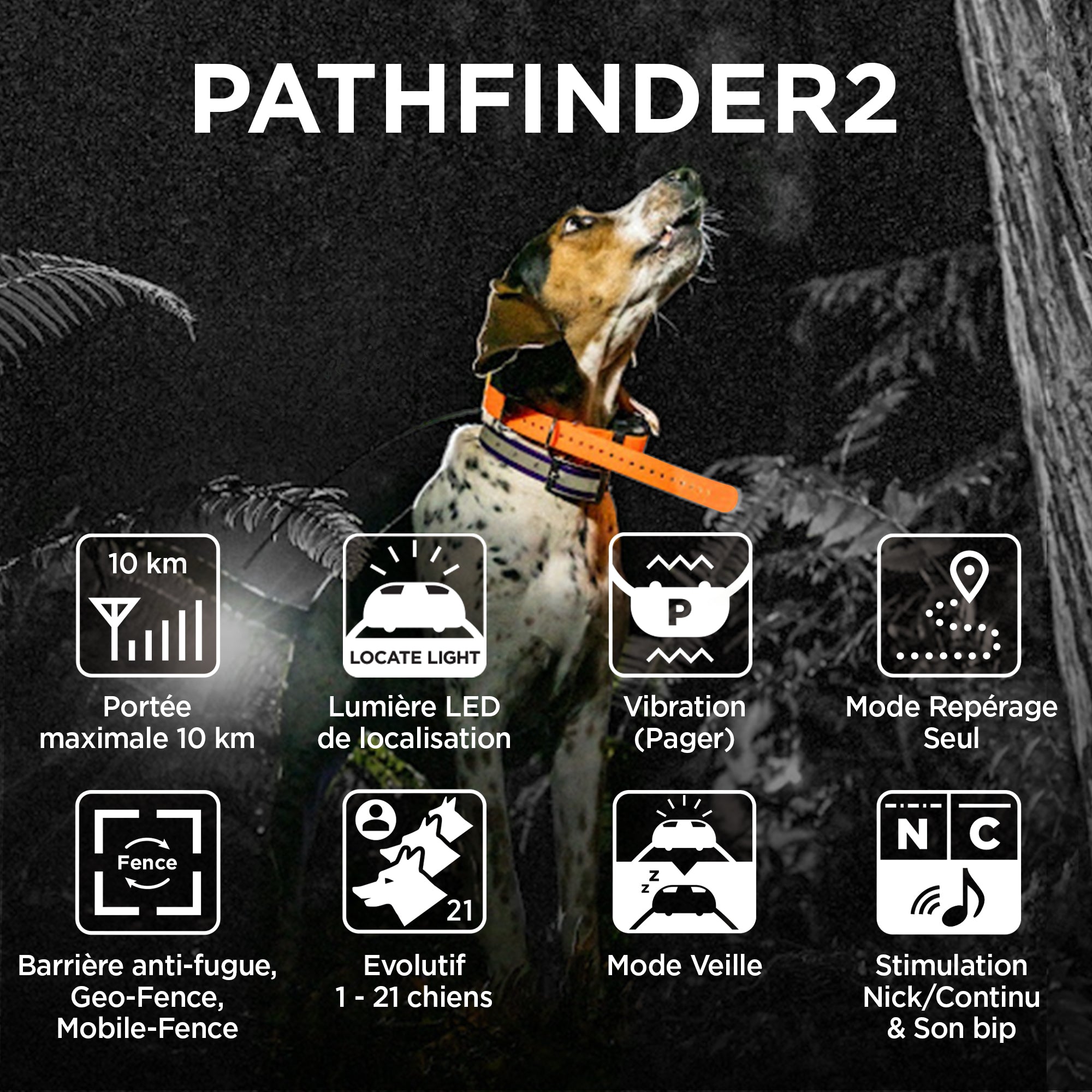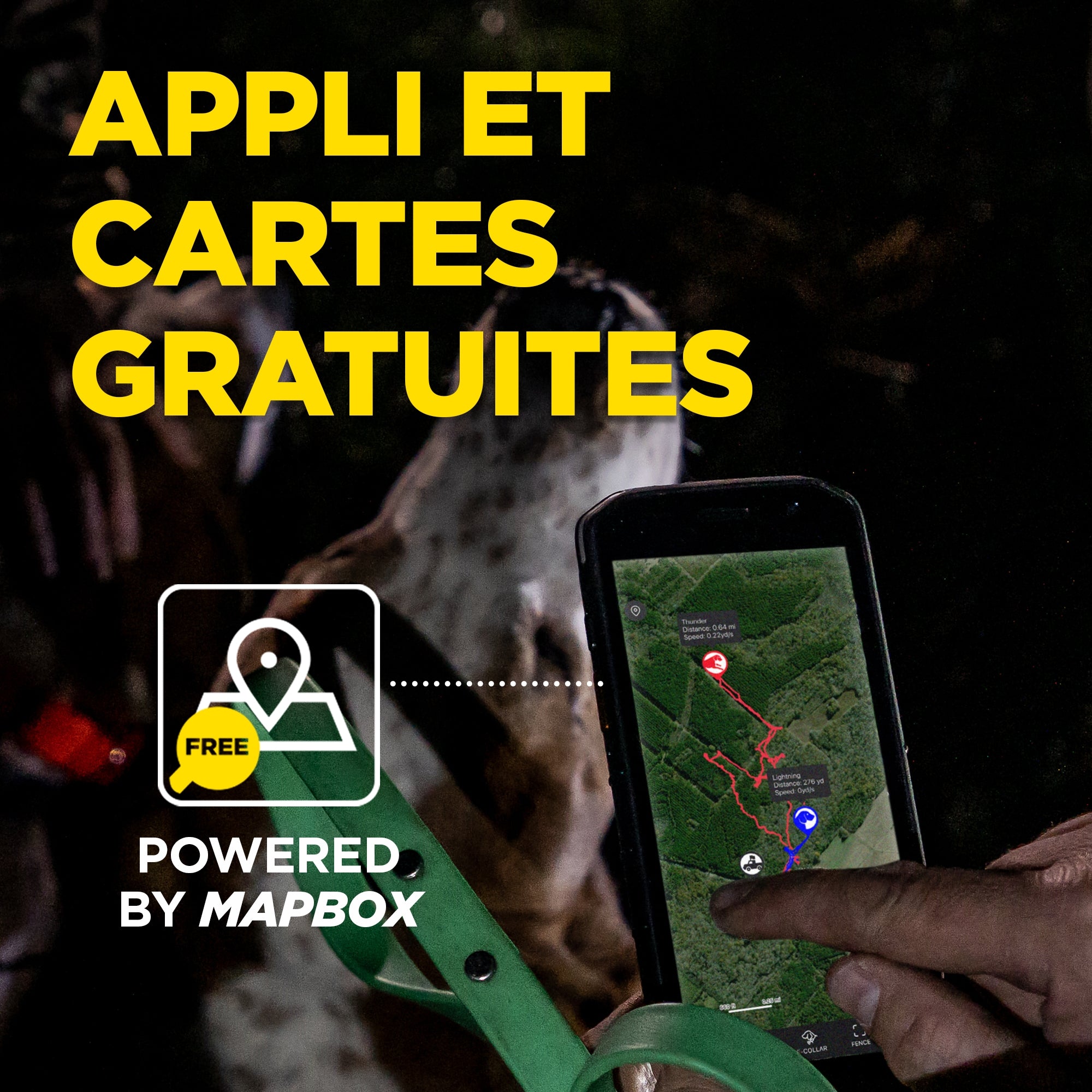 Pathfinder 2
Track and Train your dogs with the new Dogtra PATHFINDER2, a GPS dog tracking and training system featuring a newly redesigned FREE real time tracking and training app, tracking up to 21 dogs within maxium range of 10 km (range may vary depending on the terrain).

The PATHFINDER2 delivers tracking and training features for a variety of users, especially hunters.
PATHFINDER2 MINI NEW FEATURES:
Maximum Range 10 km
New GPS Connector with E-Collar Function Button

New GPS Receiver with Pager Vibration & LED Locate Light
New Receiver Lock Mode
New Sleep Mode
New GPS Connector Locate Tone
NEW FREE PATHFINDER2 APP:
Track and train your dog from your phone
No Monthly Subscription
No Signal Required & Offline Maps
APP REQUIREMENTS:
iOS 12.1 or Android 6.0 and above and devices must include Bluetooth 5.0 and up.
Requires a PATHFINDER2 Series system to operate.

Be sure to download the latest app updates.
COMPATIBILITY:
Only compatible with PATHFINDER2 Series Systems.
Accumulateurs Li-Po (rechargeables en 2 à 3 heures)
For Dogs as Small as 15 kg
IPX9K Fully waterproof Receiver
IPX9K Fully waterproof Transmitter
Connecteur évolutif jusqu'à 21 récepteurs
Carte hors connexion pour utilisation sans réseau mobile.
Option Geo-fence : L'utilisateur peut délimiter une zone de la carte et recevoir des notifications si le chien quitte ou entre dans le périmètre spécifié.
Mode repérage seul (les fonctions de dressage peuvent être désactivées par l'utilisateur)
Cartes satellite et terrain détaillées
Mise à jour des informations toutes les 2 secondes
Notifications personnalisables sur les actions du chien
Notifications messages pop-up, son et vibration
Historique à visionner sur smartphone et ordinateur
Partage facile des positions des chiens et de leurs maîtres
Non-Stimulating Pager Vibration
Up to 5000 meters
Rheostat/Volume Dial with Stimulation Levels 0-100
Low to High Power Stimulation
Nick and Constant stimulation
Collier GPS + Dressage
Connecteur GPS
Chargeur de batterie avec câble double prise