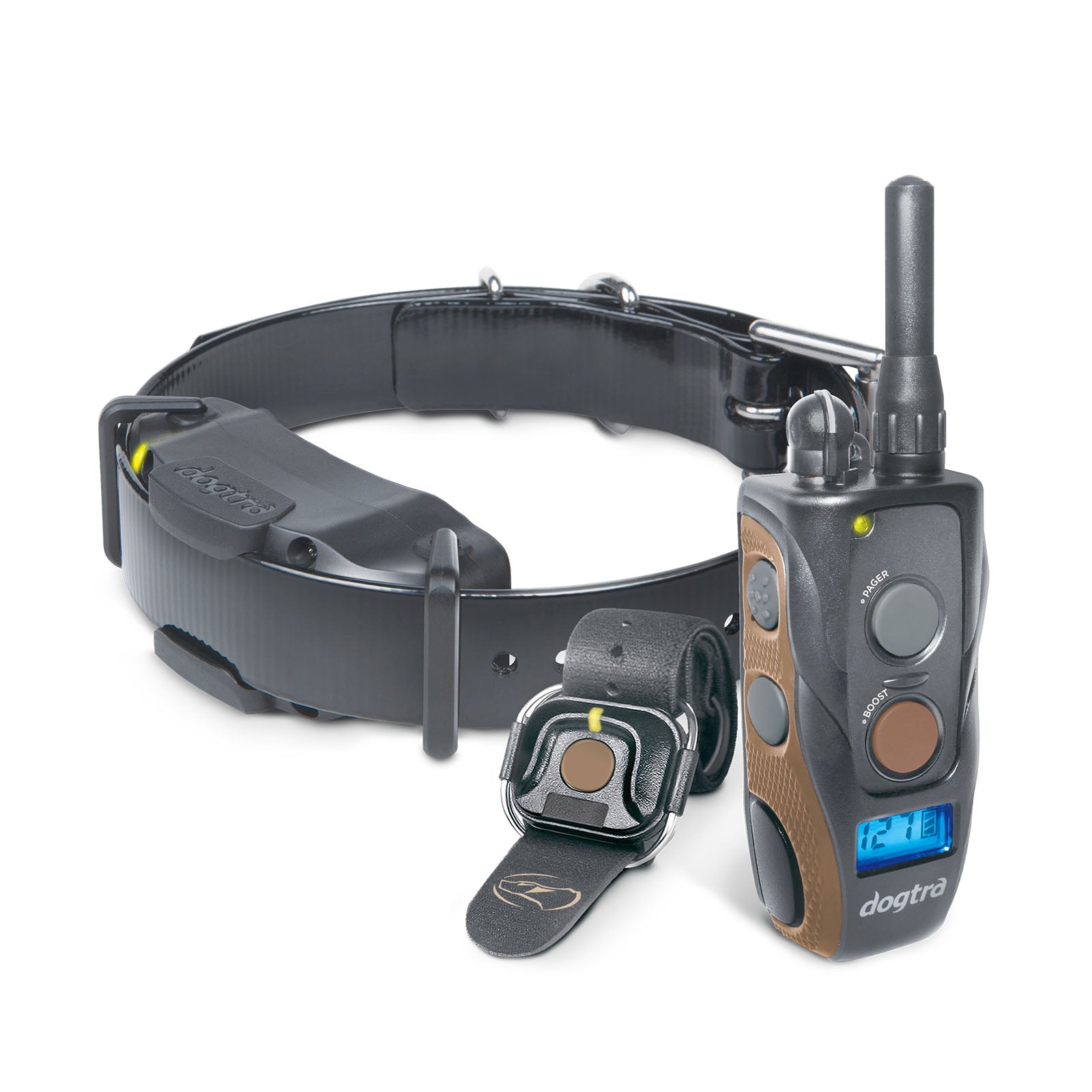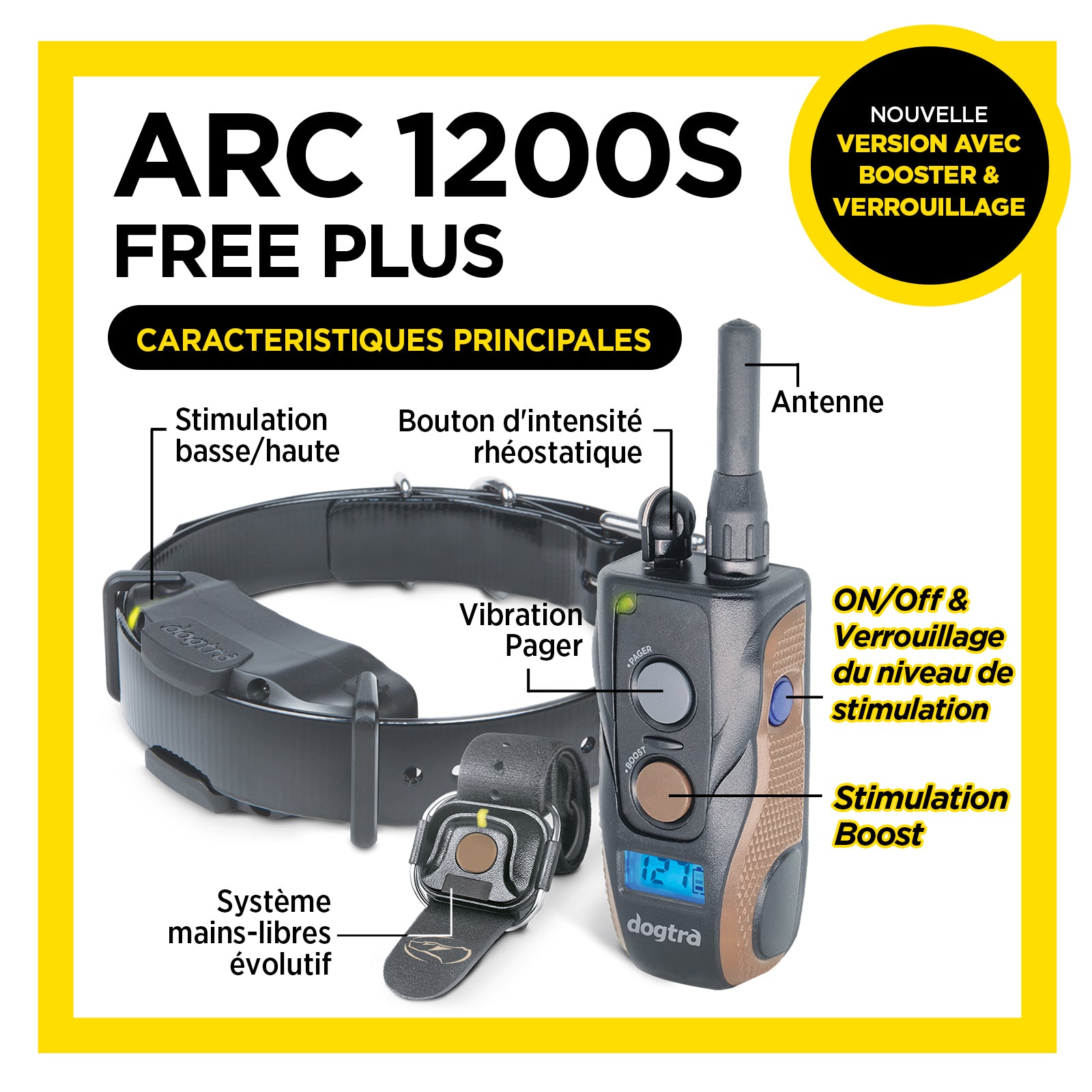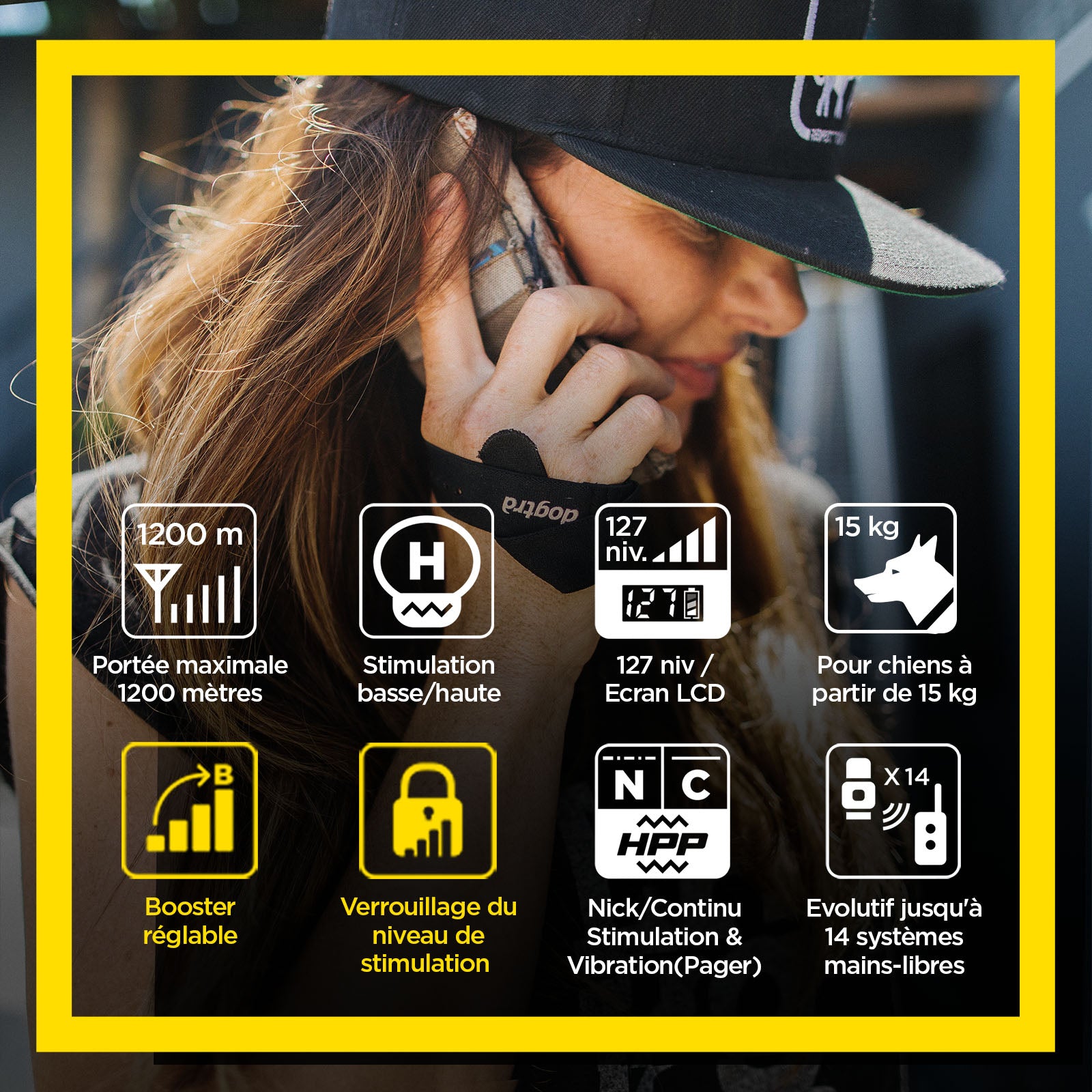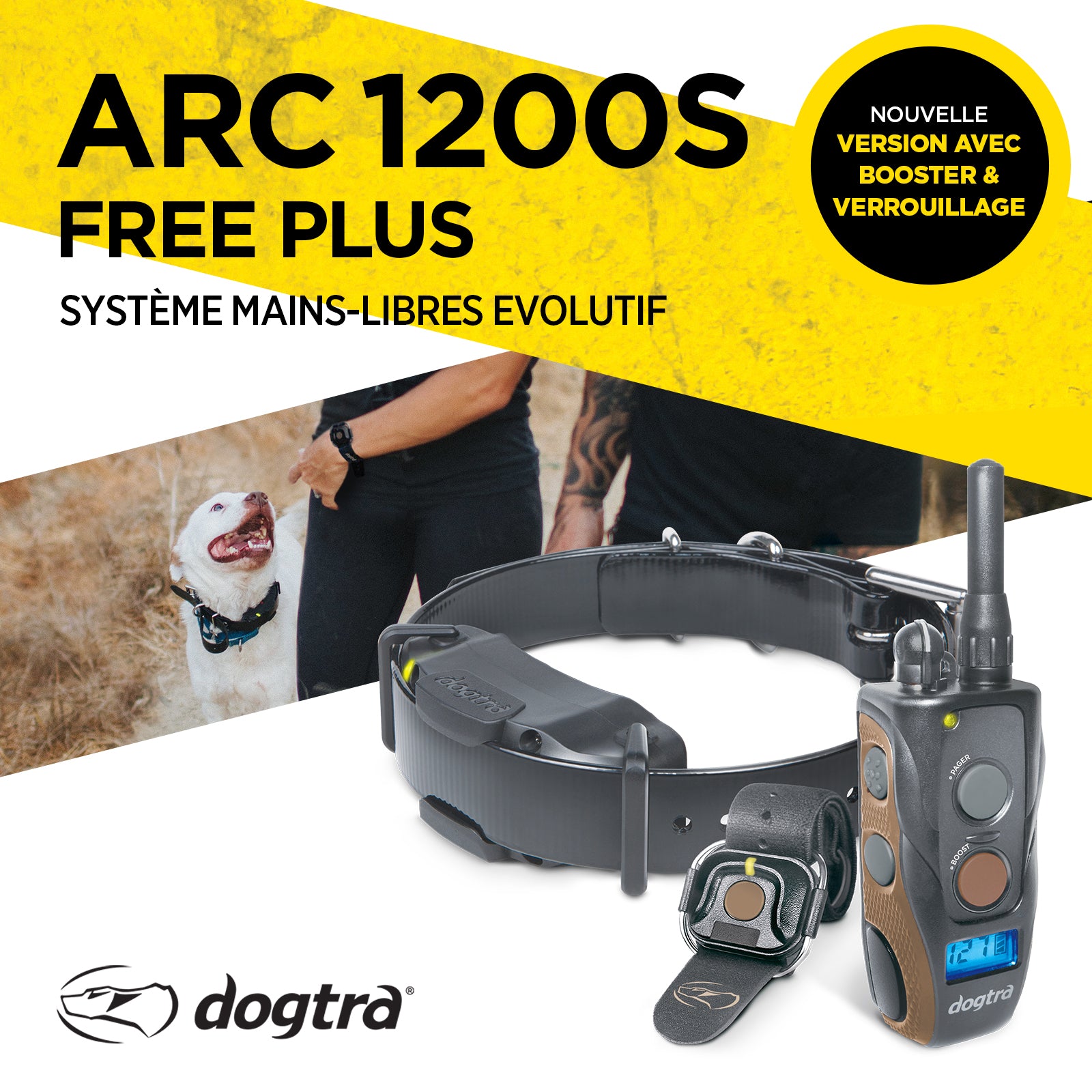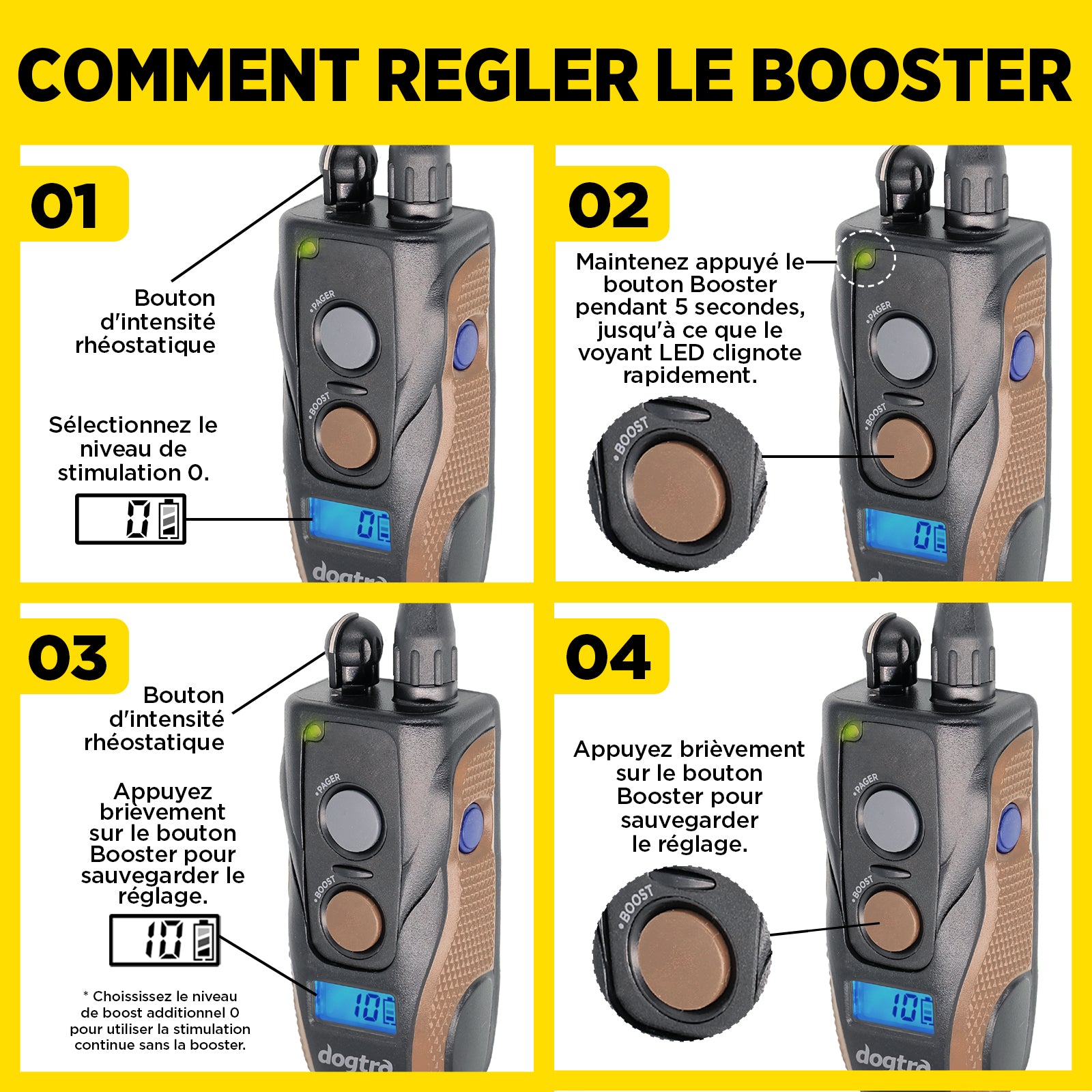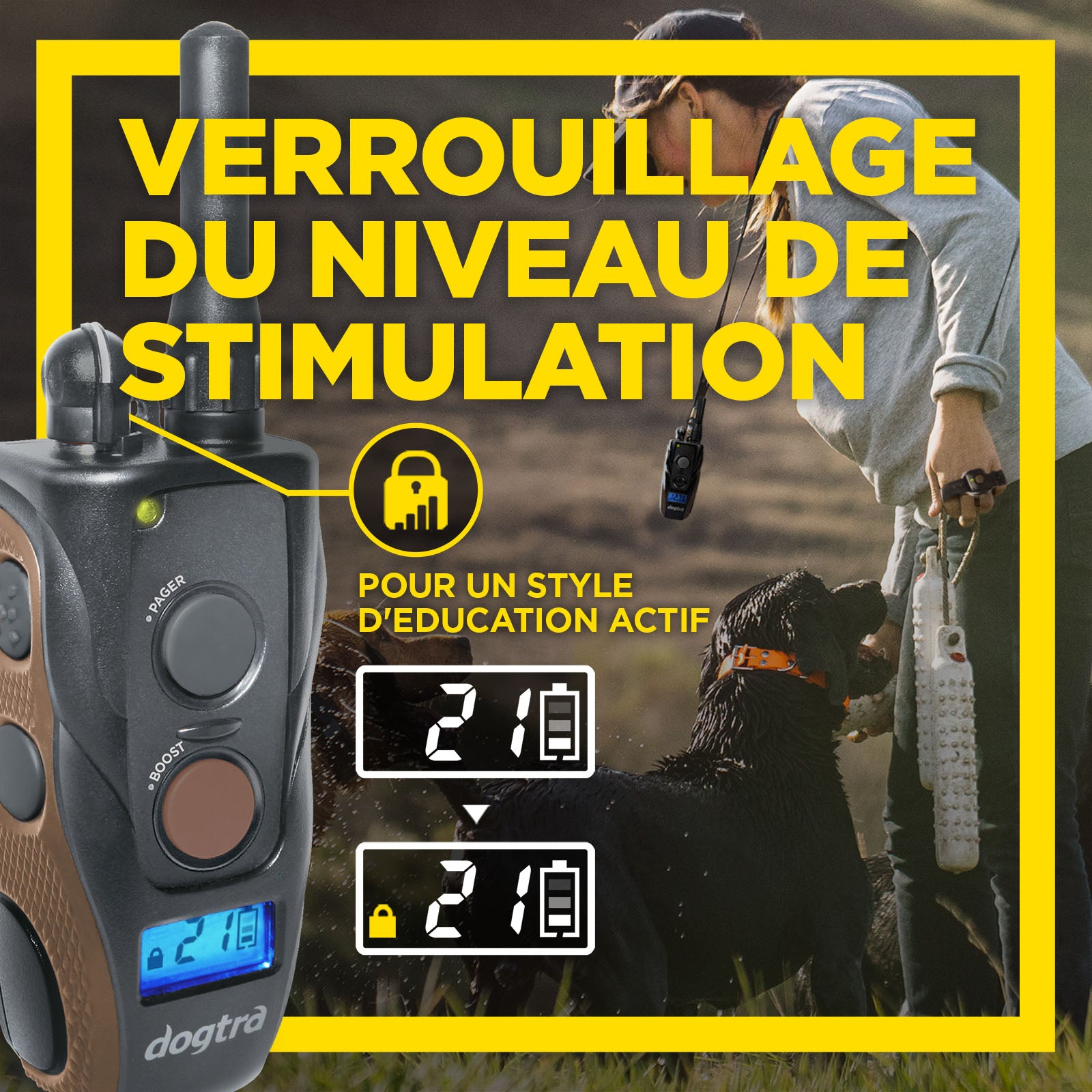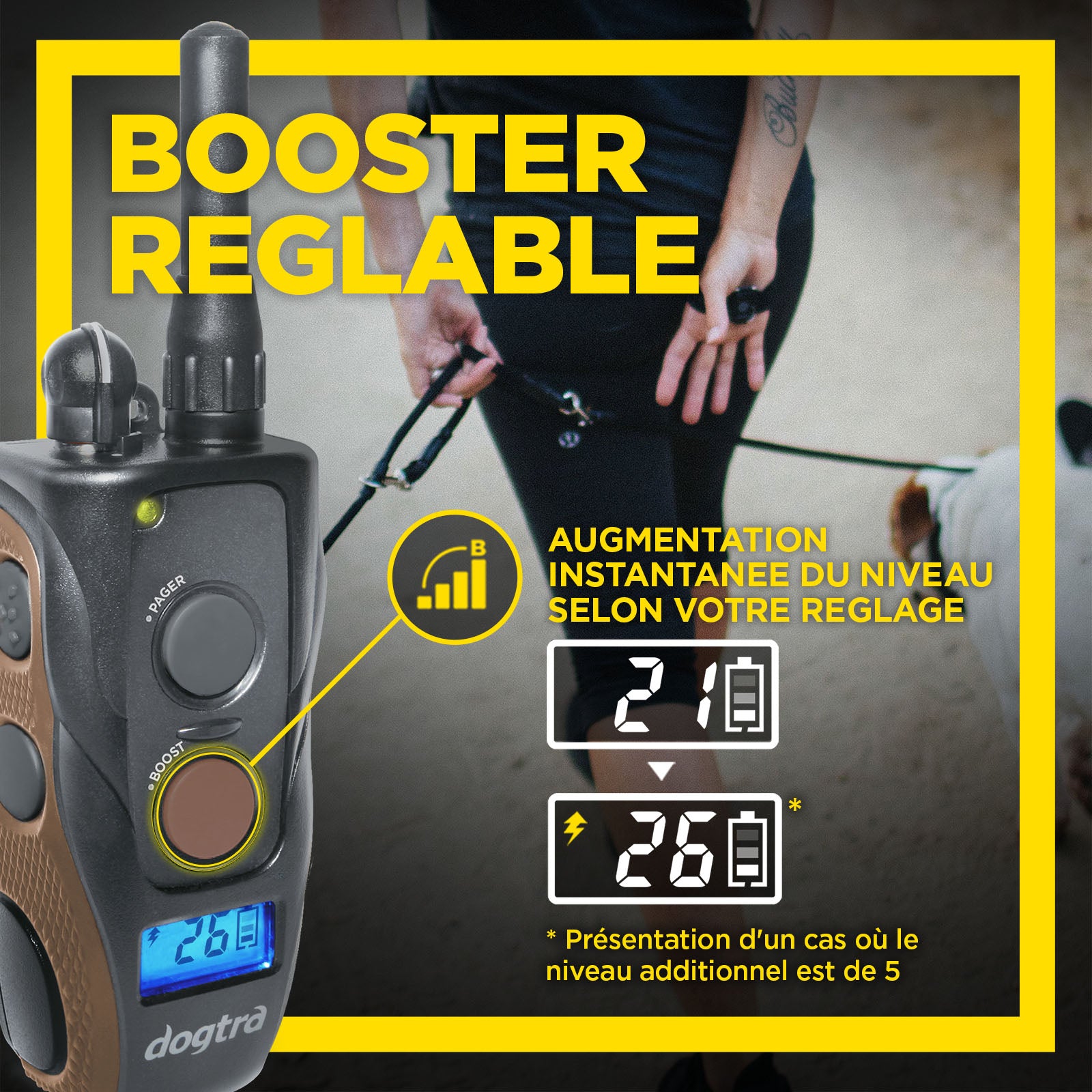 ARC 1200S FREE PLUS
Newly updated Dogtra ARC 1200S FREE PLUS!
This ergonomically shaped and completely waterproof e-collar now features Boost & Safety Level Lock.
Dog training with the convenient HANDSFREE SQUARE allows dog owners to easily train without having to reach for the remote.
Go from training mode to obedience mode easily by setting your own custom BOOSTED constant to jump to your enhanced training level seamlessly.
Li-Po Batteries (2-3 Hour Rapid Charge)
1 replaceable Lithium battery in the handsfree square
For dogs as small as 15 kg
IPX9K Fully Waterproof Receiver
IPX9K Fully Waterproof Transmitter
Nick / Constant & BOOSTED Constant Stimulation - Stimulation Level LOCK
Non-Stimulating Pager Vibration
Up to 1200 metres
LCD Screen
Rheostat/Volume Dial with Stimulation Levels 0-127
Low to Medium Power Stimulation
Nick and Constant stimulation
Transmitter
Receiver (Collar)
Handsfree Square
Battery Charger with Splitter cable
Test Lamp
Owner's manual
Non-conductive electrodes
Belt Clip